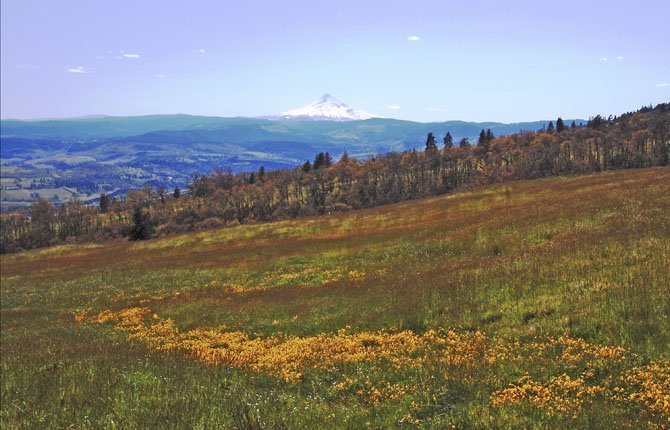 A RIVER OF Monkey Flowers seemingly flows through a meadow alongside the Tracy Hill Trail, part of the Catherine Creek trail system.
Stories this photo appears in:

It seems like Catherine Creek has become my go-to place for spring wildflowers. It has a lot going for it: Four thousand acres of public land packed with 90 species of wildflowers that begin blooming in February with the first appearance of grass widows. The show isn't over until the last of the western ladies tresses fade away in early July.