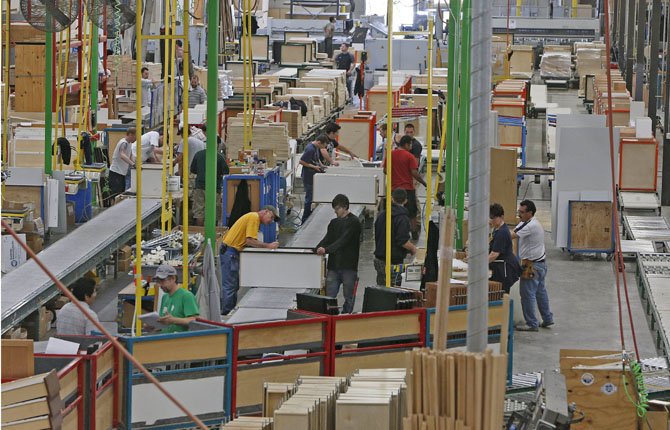 Employees at Lanz Cabinets in Eugene work April 18 in the building where they produce cabinets for multi-family buildings, apartments and condominiums. The company is building a new 18,000 square-foot building to keep up with the demand for multi-family building cabinets.
Stories this photo appears in:

Multi-family cabinet orders are among driving factors EUGENE (AP) — Inside three adjacent buildings at Lanz Cabinets in west Eugene, workers are churning out hundreds of cabinets a day for apartments and homes, from Seattle to San Diego.