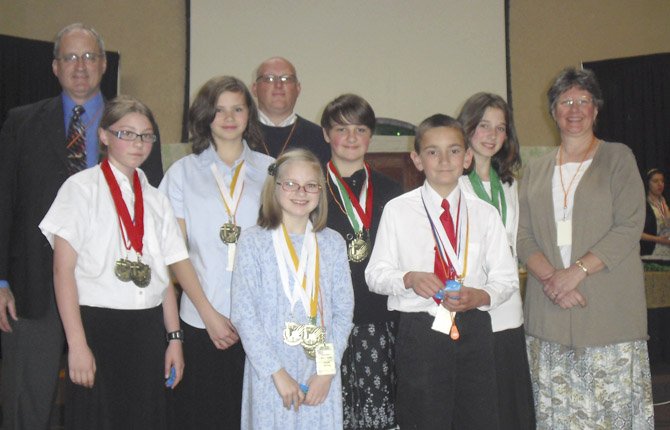 Students from Sonrise Academy won a number of medals while attending the Pacific Northwest Accelerated Christian Education Convention. Left to right are: (front row) Sarah Winters, Mike DePaepe, (center row) McKenzie Johnson, Kim Winters, Halie Beall, Bailey Nearing, Debbie Winters (back row), Principal Scott Winters and Pastor Andy Johnson.
Stories this photo appears in:

Competition nets 29 medals for kids Students at Sonrise Academy in The Dalles came away with memories, new friends and 29 medals during a recent set of competitions for students in private Christian schools in the region.