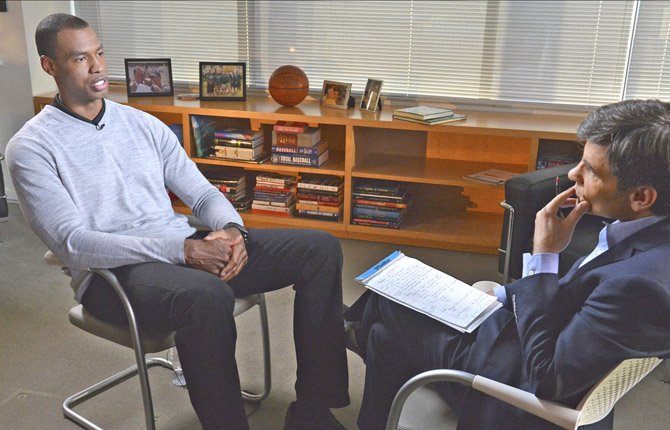 Basketball Pioneer
NBA basketball player Jason Collins, left, speaks during an interview with George Stephanopoulos, April 29, in Los Angeles. In a first-person article posted Monday on Sports Illustrated's website, Collins became the first active player in one of four major U.S. professional sports leagues to come out as gay.

Stories this photo appears in:

WASHINGTON (AP) — President Barack Obama says he's going to try again to close down the prison for terrorist suspects at Guantanamo Bay, Cuba.