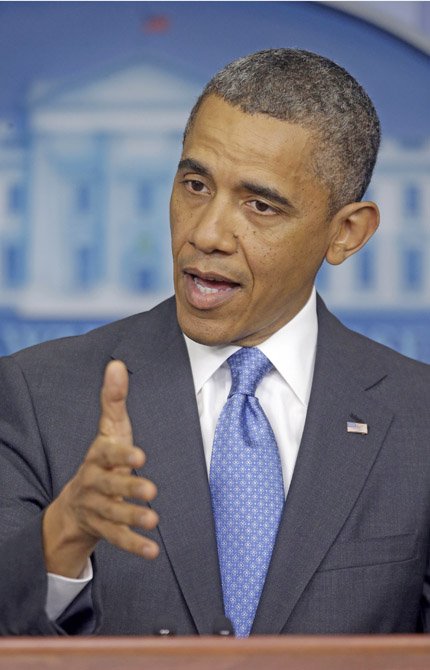 PRESIDENT BARACK Obama answers questions during his news conference in the Brady Press Briefing Room of the White House in Washington, Tuesday, April 30, 2013 in Washington. The president said he's asked the Pentagon for range of options if President Assad has used chemical weapons in Syria.

Stories this photo appears in:

Obama says military action is on table if Syria used these agents WASHINGTON (AP) — President Barack Obama strongly suggested Tuesday he'd consider military action against Syria if it can be confirmed that President Bashar Assad's government used chemical weapons in the two-year-old civil war.