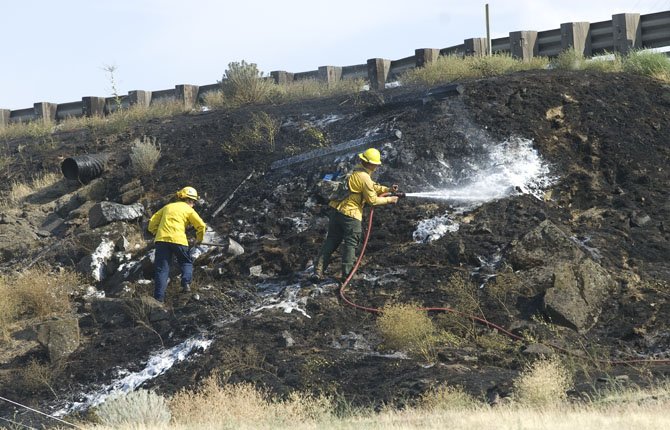 Crews mop up the west end of a second alarm grass fire at Interstate 84 exit 84 westbound, between the freeway and First Street west of Union Street. The fire burned an area approximately 50 by 100 feet. Crews extinguished the fire, checked fuel tanks at nearby Hattenhauers Distributors and cleared a hand line along the east end of the fire. Cause of the fire remains under investigation.
Stories this photo appears in:
Police, fire, medical and lottery reports from Aug. 2, 2013.

Fire burns along I-84 from 5 to 5:45 p.m. Thursday, Aug. 2.