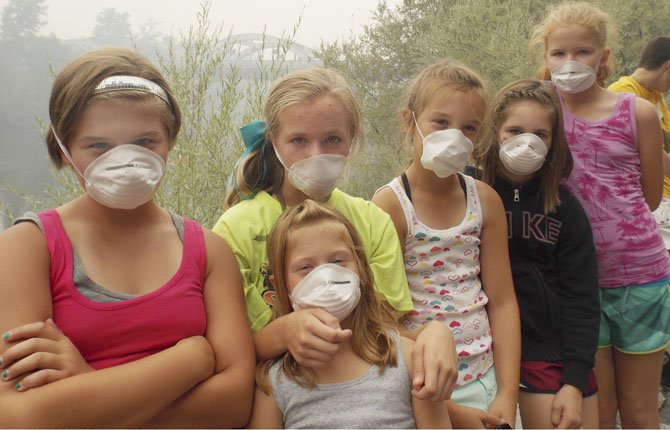 Smoky Haze Covers State
Members of the Firesliders softball team from Portland, Ore., wear masks to keep out smoke from wildfires as they wait to board a jetboat in Grants Pass to take a ride on the Rogue River on July 31. In the forests of southwest Oregon, firefighters and support crews now number more than 4,000 people with more on the way. Five crews of 10 people each are expected to arrive Friday, five more on Sunday.
Stories this photo appears in:

Search finds six sunken cars OAK GROVE, Ore. (AP) — As part of a training exercise, Clackamas County dive teams agreed to look for a car an insurance company wanted them to find near the Oak Grove boat ramp on the Willamette River.