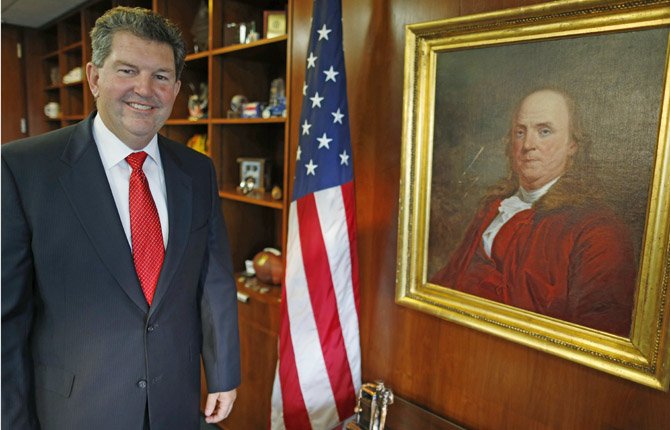 POSTMASTER GENERAL Patrick R. Donahoe poses with next to a portrait of Benjamin Franklin, the first postmaster general, after an interview with the Associated Press at his office at U.S. Postal Service Headquarters in Washington on Aug. 1. Donahoe has a wish list for raising cash for his financially ailing agency. High on it is delivery of beer, wine and spirits. In an interview with The Associated Press, Donahoe also endorsed ending most door-to-door and Saturday mail deliveries as cost-saving measures.
Stories this photo appears in:

Agency head has liquor on 'wish list' to raise revenue WASHINGTON — Special delivery from the post office — beer, wine and spirits, if Postmaster General Patrick Donahoe has his way.