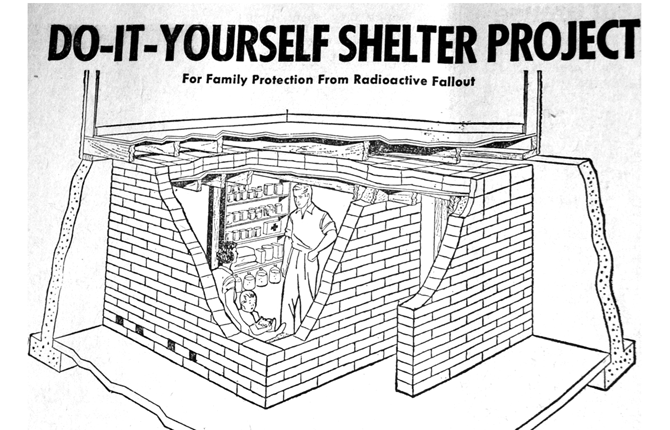 THIS BASEMENT fallout shelter to protect the family from radioactive fallout was advertised in a 1960 The Dalles Optimist. The ad noted that basement shelters are generally the least expensive and a do-it-yourself version would cost between $150 and $200. Box Home Shelter or Battle Creek, Mich., offered the plans.
Stories this photo appears in:
August 4 20 Years Ago-1993 The city of The Dalles must come up with at least $96,680 in cash by March 1994 if it wants to begin work on the Mill Creek Greenway. As a result, the project may be placed on hold because the city does not have the money. Planning Director Dan Durow told The Dalles City Council last night.