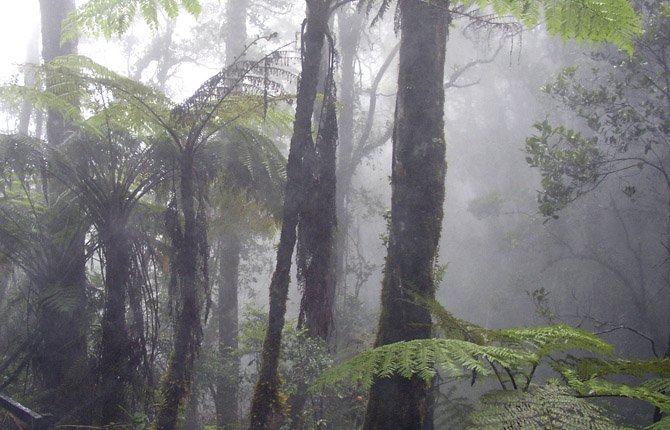 RAIN FORESTS, like Cloud Forest on Mt. Kinabalu in Borneo, often have relatively high humidity.
Stories this photo appears in:

When our hot summer temperatures arrive, I think back to time spent in the Midwest. Sun or shade, breeze or not, high temperatures just felt more uncomfortable there than here in the gorge.