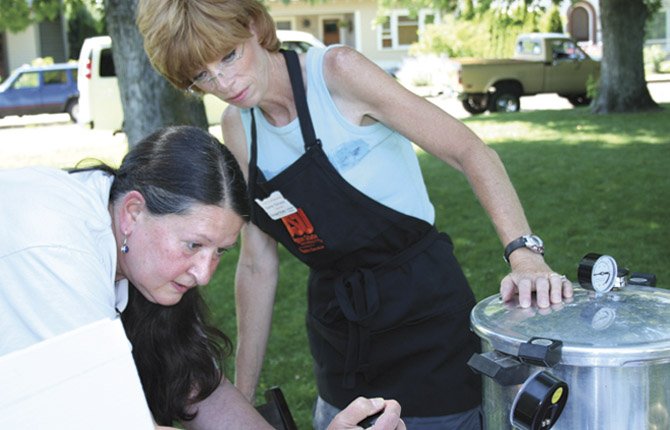 Marcia Strader, left, and Karen Peruzzo (both Master Food Preservers) test a Pressure Canner at the Farmer's Market.
Stories this photo appears in:

The start of the food preservation season can bring mixed emotions for me. On the one hand, I am thrilled by the plethora of fresh, local fruits and vegetables and the opportunities we have here in the gorge to put up just about any kind of fruit, vegetable, or protein through canning, drying, freezing, or fermenting.