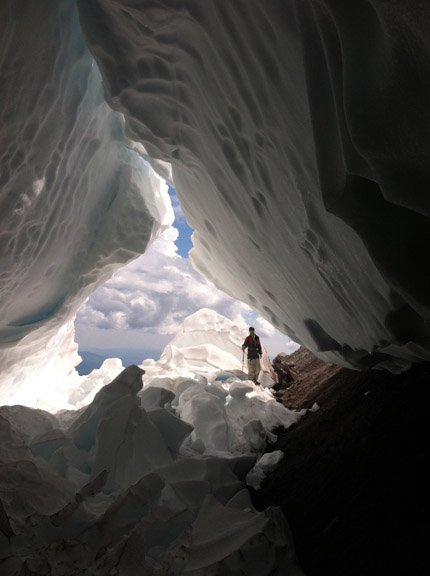 IN THIS undated photo provided by the Hood River County Sheriff's Office, a hiker stands at the entrance to an ice tunnel on Mount Hood that collapsed Aug. 3, trapping a snowboarder. The body of Collin Backowski, 25, of Pines, Colo. was recovered Sunday after rescue crews used chain saws to cut away the ice that had buried him.
Stories this photo appears in:

Rescue crews struggle to recover body In a first for rescue and recovery efforts on Mt. Hood, chain saws were used on the White River glacier Sunday to cut away ice and retrieve the body of a 25-year-old Colorado snowboarder.