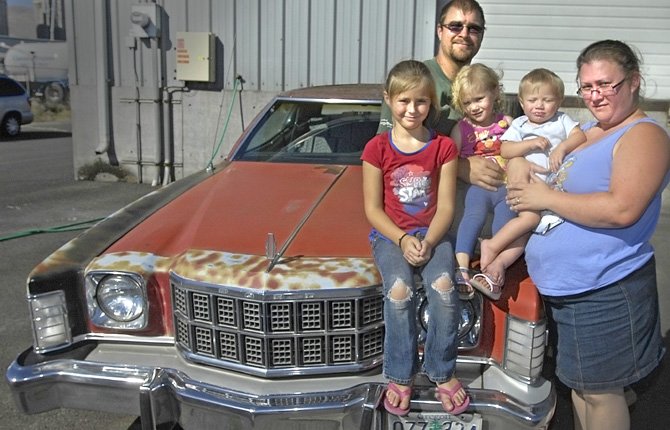 THE VOLLMAR family braves Tuesday's heat and winds to take a photo with the 1974 Ford Grand Torino that will one day belong to Andrew, 1, who is held by mom, Melissa, at right. Jean, 7, left, and Nina, 3, are waiting for select models from their favorite TV shows to get in on the deal that trades good grades and behavior for a set of car keys when they turn 18. Ben, back, has been interested in classic cars since the age of 6 and is sharing that passion with his children as a way to teach them that there are rewards for hard work and perseverance.
Stories this photo appears in:

Family will compete in both Show in the Shade and Threshing Bee car shows this weekend No one gets a free ride at the Vollmar household in The Dalles – but there is plenty of help to steer in the right direction.