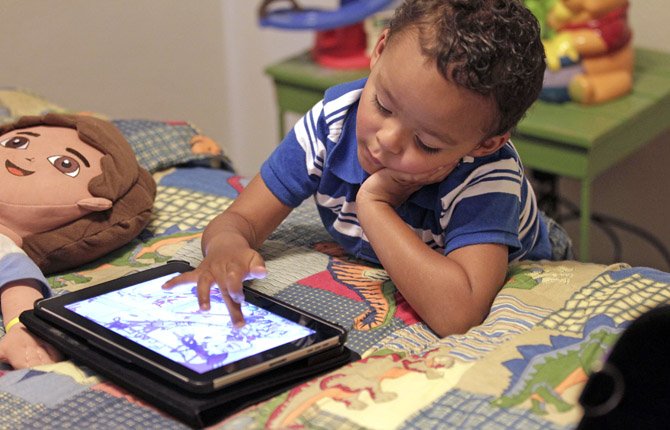 Frankie Thevenot, 3, plays with an iPad in his bedroom at his home in Metairie, La. As of Wednesday, Aug. 7, the Campaign for a Commercial-Free Childhood, a Boston-based group, is urging federal investigators to examine marketing practices of Fisher-Price's and Open Solution's mobile apps.
Stories this photo appears in:

WASHINGTON — Can a mobile app really teach a baby to find her nose? Or learn to recognize letters and numbers? Not according to an advocacy group that filed a complaint Wednesday with the Federal Trade Commission alleging that two popular baby app developers — Fisher-Price Inc. and Open Solutions — are trying to dupe parents into thinking their online games make infant and toddlers smarter.