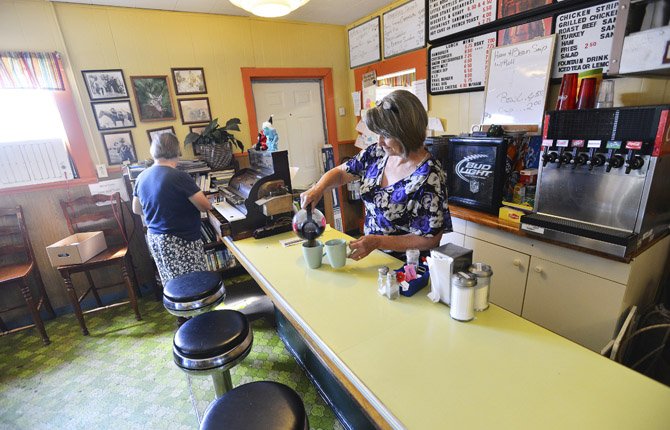 Dixie Earle pours coffee for customers at the Oregon Trail Store and Deli Aug. 7 in Meacham. The lone business in the community is also it's meeting place.

Stories this photo appears in:

Meacham's lone business is also where people gather MEACHAM (AP) — There is one store in the mountain community of Meacham, and it's an important one. Three years ago, Meacham's sole business, the Oregon Trail Store and Deli, had closed. The volunteer fire department was foundering, politics divided pockets of the community and residents felt isolated without a gathering space.