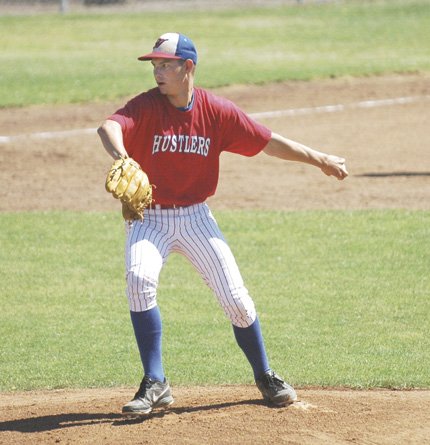 HUSTLER pitcher Connor Mathisen winds up for a pitch in 18U baseball action this season. On the year, the American Legion squad won 19 games with Mathisen taking a handful of those wins.
Stories this photo appears in:

Columbia Gorge Hustlers go 1-2 at state tournament; ready for another deep run There were plenty of highlights surrounding the Columbia Gorge 18U 'AAA' Hustlers this season. The Hustlers finished with a winning percentage of .760 and secured an opening-round game at the recently completed Oregon 'AAA' American Legion State Tournament at Harry and David Field in Medford, but suffered defeat in their final two games to end the 2013 campaign.