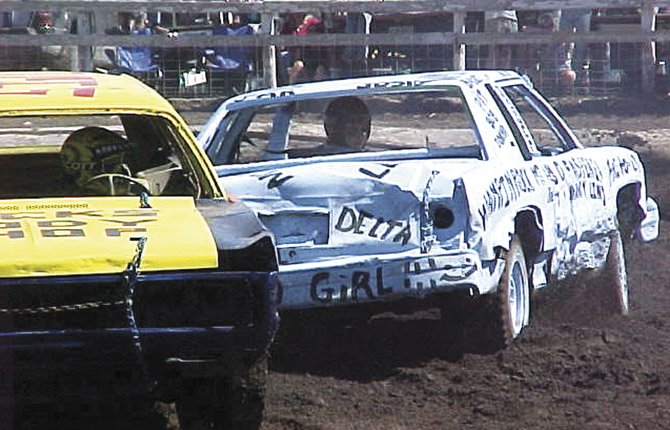 JUDY EWING in the blue car, E80, where the "E" is in memory of her late mother, drove demolition derby cars for about five years at the Wasco County Fair. Her participation started as a result of a bar bet.
Stories this photo appears in:

Judy Ewing spent several years driving demolition derby cars Judy Ewing remembers tagging along to the Wasco County Fair with her big brother and sister Paul Treanor, now of Salem, and Donna Wallace, now living in Dufur, until eventually she was old enough to show animals at 4-H too.