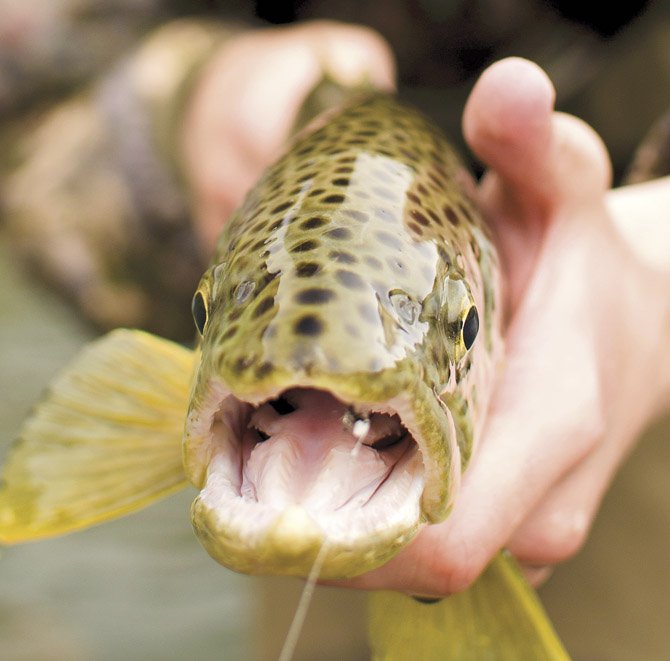 A BROWN trout is displayed by local angler Caleb Morris during a family trip to Idaho for a fishing excursion on the Owyhee. Guest columnist and guide, Nathan Morris, details this trip and what he learned the most.
Stories this photo appears in:

Angling success met through several twists and turns Sometimes I feel like the best trips have to start with a hiccup. Nothing sours a trip faster than everything starting off perfectly.