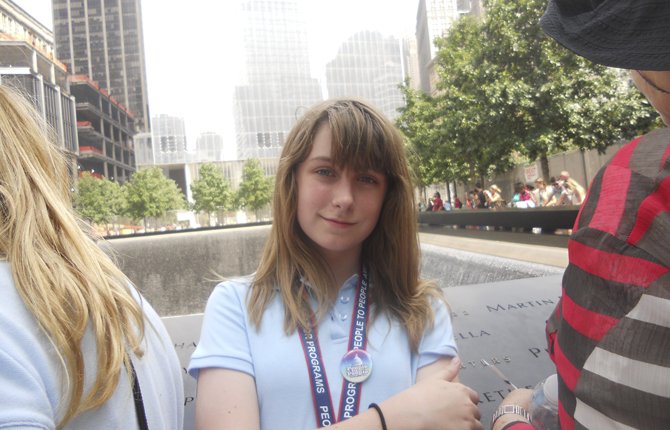 Savannah Deitz of The Dalles poses in front of one of the fountains memorializing the victims of the September 11, 2001 terrorist attacks at Ground Zero in New York City. The memorial was one of the sites in New York City, Washington, D.C. and Philadelphia that Savannah got to visit as part of a People to People trip sposored by the educational travel agency Ambassadors Group.
Contributed Photo
Stories this photo appears in:

Local student tours national landmarks
Savannah Dietz toured New York City, Philedelphia and Washington, D.C. with People to People program.