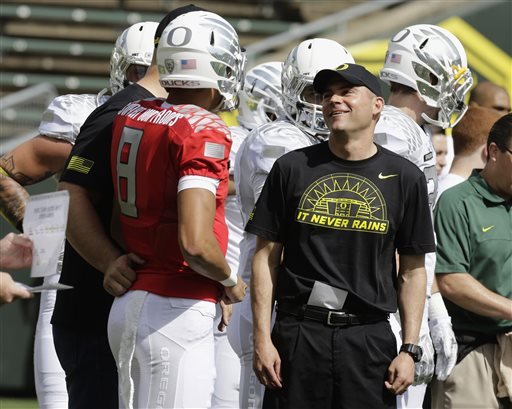 In this April 27, 2013, file photo, Oregon football coach Mark Helfrich, right, chats with quarterback Marcus Mariota during their spring NCAA college football game in Eugene.
Stories this photo appears in:

The Oregon Duck is a naughty fellow in depictions inside the opulent new football operations center at the University of Oregon. He pokes two fingers in the eyes of the UCLA bear. He punches the Arizona Sun Devil in the jaw.

All facets of mental, physical aspects emphasized
UO Head Coach Mark Helfrich said his program continuously teaches sportsmanship