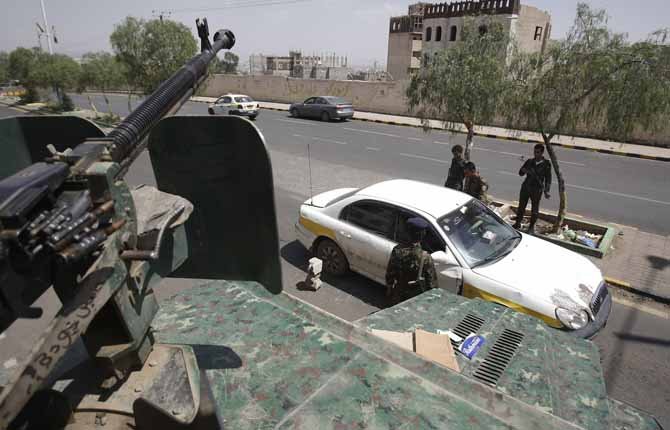 FILE - This Aug. 10, 2013 file photo shows Yemeni soldiers inspecting a car at a checkpoint on a street leading to the U.S. and British embassies in Sanaa, Yemen. In secretive chat rooms and on encrypted Internet message boards, al-Qaida fighters have been planning and coordinating attacks _ including a threatened if vague plot that U.S. intelligence officials say closed 19 embassies across Africa and the Middle East for more than a week. (AP Photo/Hani Mohammed, File)
Stories this photo appears in:

Last week's closure of 19 diplomatic posts shows how terrorists are using secretive chat rooms and encrypted Internet message boards to communicate about attacks.