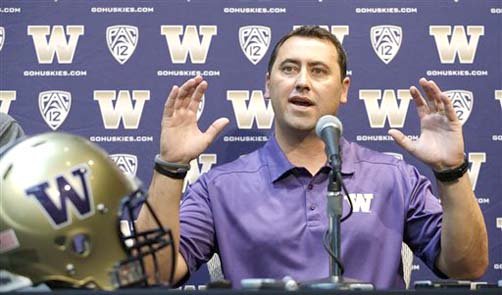 Washington head coach Steve Sarkisian talks during a news conference about his football team Monday, Aug. 5, 2013, in Seattle. Washington begins practice Monday afternoon.
Stories this photo appears in:

Sarkisian in fifth year; desires championship play
In some fashion, Keith Price and his teammates have been reminded every day of what 2012 could have been for Washington. The reminders showed how the Huskies were so close to taking that next step in the progression most expected when Steve Sarkisian took over, finally leaving behind the seven-win plateau, only to lose the final two games of last season by a combined five points to again finish 7-6.