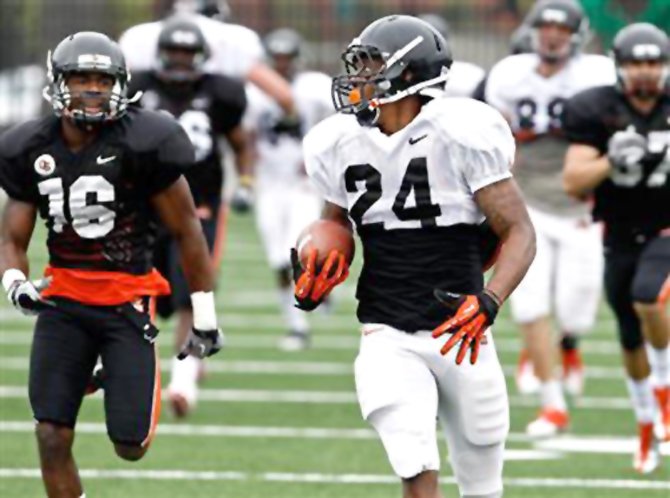 Storm Woods' long touchdown run highlights Oregon State's first spring scrimmage earlier this summer in Corvallis. With Woods and teammate Terron Ward, the Beavers start the 2013 season with a potent 1-2 punch at the running back position.
Stories this photo appears in:

Running back tandem boasts a blend of speed and power
For years, this was the city where good college running backs were built. Ken Simonton, Steven Jackson, Yvenson Bernard, Jacquizz Rodgers and more stormed through Corvallis racking up a few thousand yards apiece, setting the standard for whoever came next. But for a couple years – Riley, offensive coordinator Danny Langsdorf and offensive line coach Mike Cavanaugh would like to forget these years – the running game evaporated.