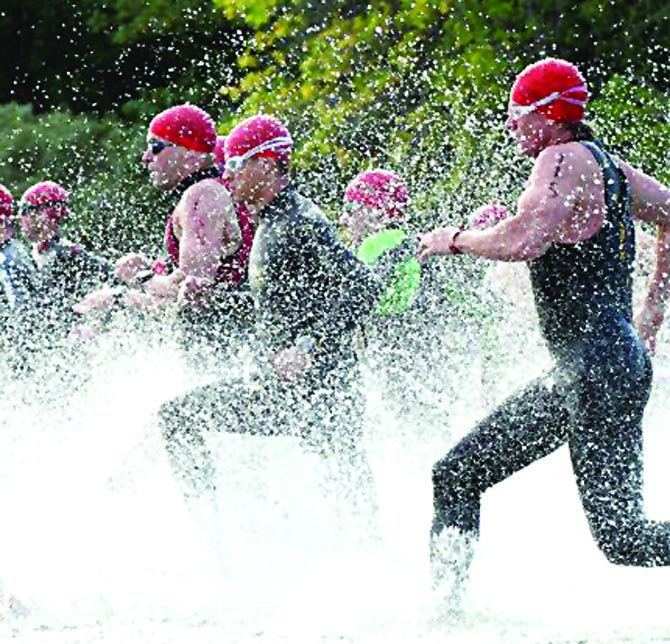 Participants in the Aluminum Man Triathlon and Duathlon shred through the waters for one phase of three in last year's run at Riverfront Park in The Dalles. More than 200 long-distance athletes will converge to The Dalles for the 25th annual event starting at 9 a.m. on Saturday, Sept. 7.
Stories this photo appears in:

Participants will be put to the test in 25th annual Aluminum Man in The Dalles
Now the countdown begins for the 25th annual Aluminum Man Triathlon on Sept. 7 at Riverfront Park in The Dalles. With a race crowd of more than 250 expected, signups have opened for participation in this grueling event.