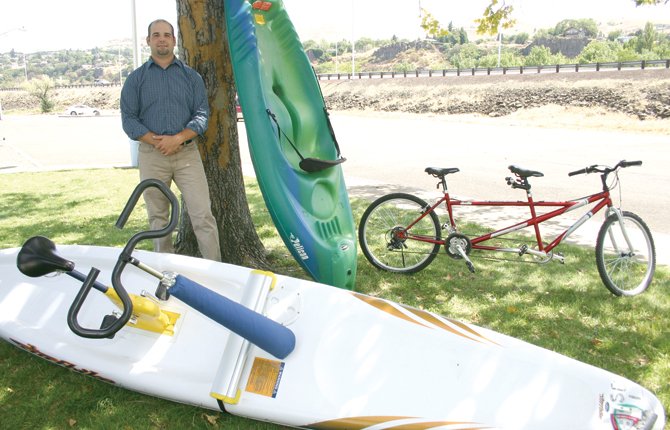 DANIEL KITTELSON of Northern Wasco County Parks and Recreation shows some of the equipment available at Riverfront Park's Kayak Shack, including, from foreground, surf bikes, kayaks, and tandem bikes, plus a host of smaller equipment and snacks. Visitors can also borrow kites to fly on busy days. Regular hours are Friday through Sunday, 9 a.m. to 5 p.m. Arrangements can be made by appointment outside those hours.

Stories this photo appears in:

By mid-August many local families are already turning their thoughts to the start of school, but more than a month of summer is still in front of us, and plenty of activities — organized and less so — designed for full outdoor enjoyment.