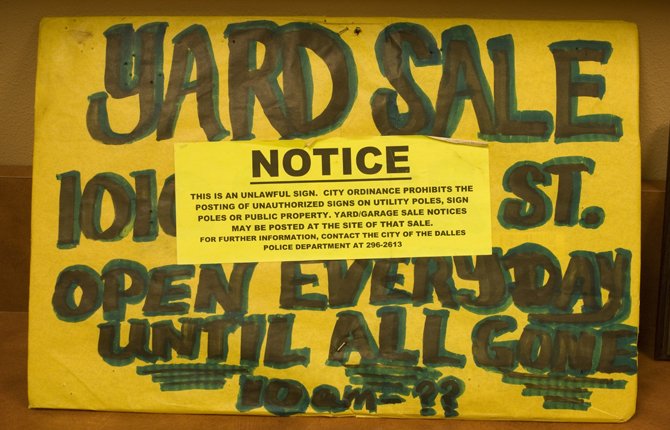 Yard sale sign that led to court case
Stories this photo appears in:

"Ignorance of the law is no excuse." Those were the words Municipal Judge Tom Peachey told Missy and Michael Dunagan while they were defending themselves in court against a citation brought against them for "flagrant" (to quote the city attorney) violations of the city's nuisance code. It's a warning judges applied for ages in the courtroom. But in today's increasingly complex society, maybe ignorance should be an excuse.