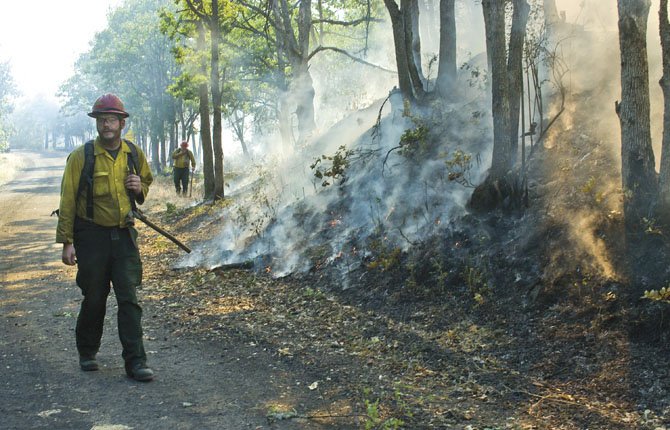 A wildland firefighters patrols a section of the access road leading to The Dalles Water Treatment Plant just beyond Reservoir Road as the fire burns out along the road. A member of his crew was later seen carefully escourting a praying mantis across the road in front of approaching fire traffic.
Stories this photo appears in:
Calmer winds aid suppression efforts
The Blackburn Fire remains at 10 percent contained this afternoon, burning south of The Dalles in timber, grass and hardwoods in rugged, difficult terrain, according current Inciweb.org information.