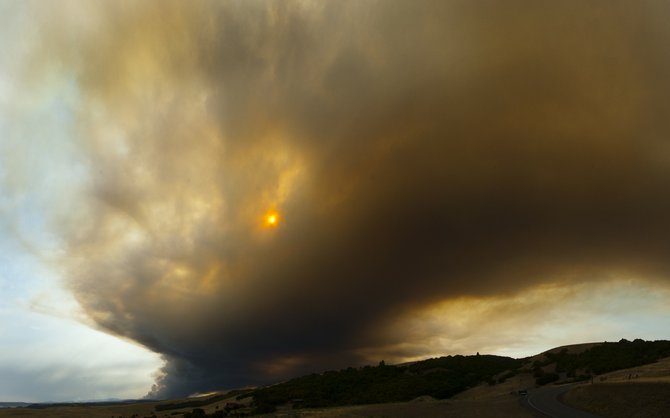 SHIFTING WINDS spread the Blackburn Fire toward the north and west Aug. 21 and scattered ash as far away as Parkdale.
Stories this photo appears in:

Who would have thought it possible: A sensible measure to reform federal wildfire policy appears to be making headway in Washington, D.C.

Oregon's Office of Emergency Management doesn't have a good enough plan in place to assure the state is fully prepared to recover from a major disaster. An audit by the Oregon Secretary of State blamed insufficient planning and organizational problems.

Some of the stories that dominated The Dalles Chronicle headlines in 2013.

Fire complex balloons to 11,335 acres, burns a fourth home A change in wind direction and the threat of evening thunderstorms had firefighters worried as the day shift headed out to the Government Flats Fire Complex Thursday morning.