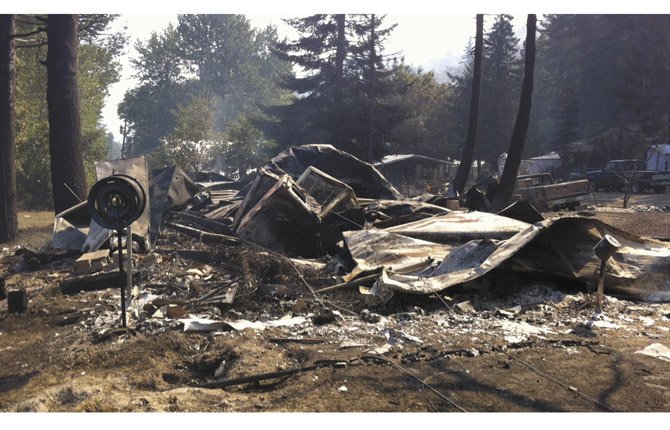 The fire spared some buildings but turned Burchfield's mobile home into a pile of charred metal.
Stories this photo appears in:

Blaze destroyed one home and may have made another uninhabitable As daunting as losing their home to wildfire may be, Carolyn Segui, her daughter Sara Burchfield and granddaughter Cadee Roberts are taking an optimistic and determined view of their situation. "We need to get back to our mountain," Segui said in an Aug. 21 interview.