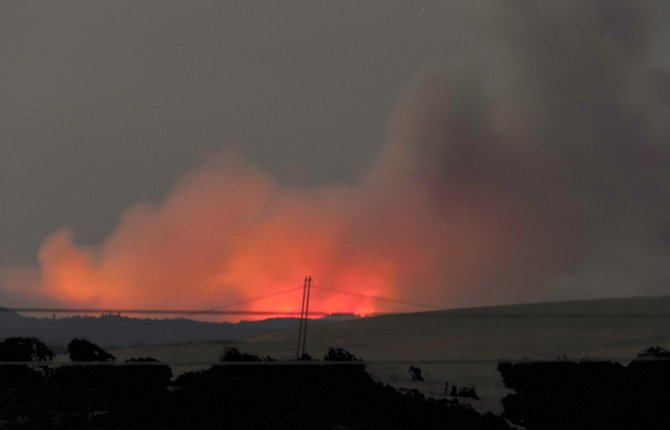 FLAMES SHOOT high into the air, above, on the Blackburn Fire as viewed from the top of Sevenmile Hill early this morning. "I watched the fire for about an hour and it was unreal," said area resident Scott Hege. "From something like 10 miles away I could see incredibly large flareups the whole time that must have been over a hundred feet and incredibly intense pink light."
Stories this photo appears in:

Fire complex balloons to 11,335 acres, burns a fourth home A change in wind direction and the threat of evening thunderstorms had firefighters worried as the day shift headed out to the Government Flats Fire Complex Thursday morning.