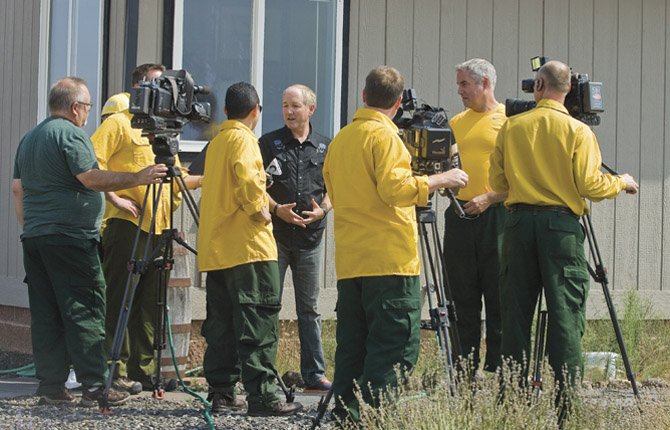 Lee Winstein, who lives in the 4000 block of Obrist Road southeast of The Dalles talks to reporters during a media tour Wednesday afternoon. At that time, the fire was very visible a few miles from his isolated home.
Stories this photo appears in:

Fire complex balloons to 11,335 acres, burns a fourth home A change in wind direction and the threat of evening thunderstorms had firefighters worried as the day shift headed out to the Government Flats Fire Complex Thursday morning.