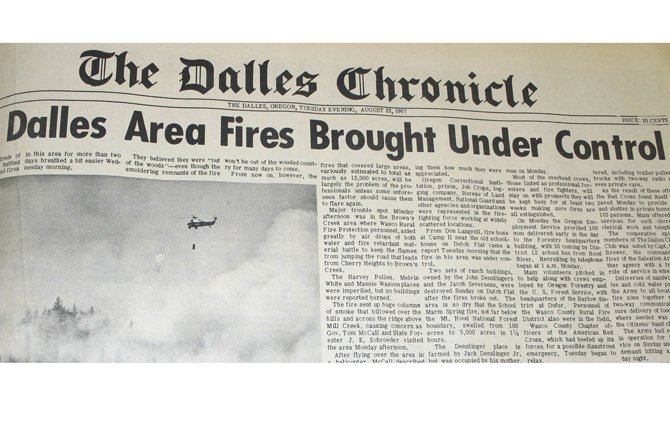 46 years ago today
IN AUGUST 1967 the Schoolmarm Springs Fire swept through many of the same lands where the Blackburn Fire is burning today. The Chronicle reported Aug. 22 that the fire was brought under control. "I saw it as a kid when my folks lived in Dallesport," said Ed Goodman. "I remember sitting on the rocks and watching the planes. The Chronicle report said the blaze was estimated at as much as 12,000 acres at the time. About 750 men reportedly battled the blaze.

Stories this photo appears in:

Fire complex balloons to 11,335 acres, burns a fourth home A change in wind direction and the threat of evening thunderstorms had firefighters worried as the day shift headed out to the Government Flats Fire Complex Thursday morning.