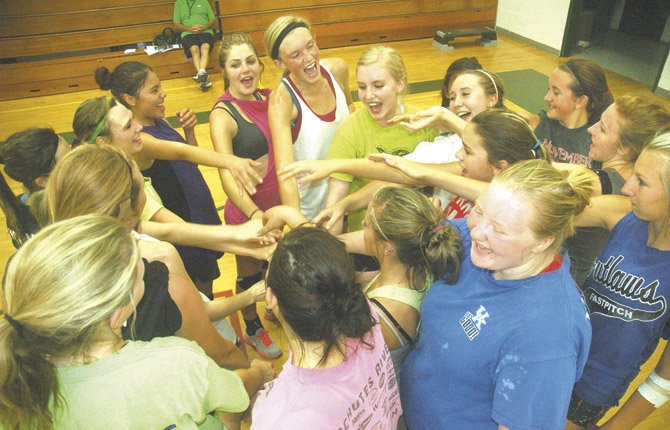 SOUTH WASCO County volleyball players Zoe Morelli and Molly Foreaker (middle) lead a post-practice cheer Thursday. Staked with the return of first-team all-league players, Katherine Popchock and Morelli, SWC hopes to match or supass last season's 12 wins and district playoff berth.
Stories this photo appears in:

Five Redside seniors headline a squad that broke new ground in 2012 season For five South Wasco County seniors, this is the last stand. One final chance to put forth a resurgent run into the upper echelon of the 1A volleyball landscape and show they belong in the state conversation.