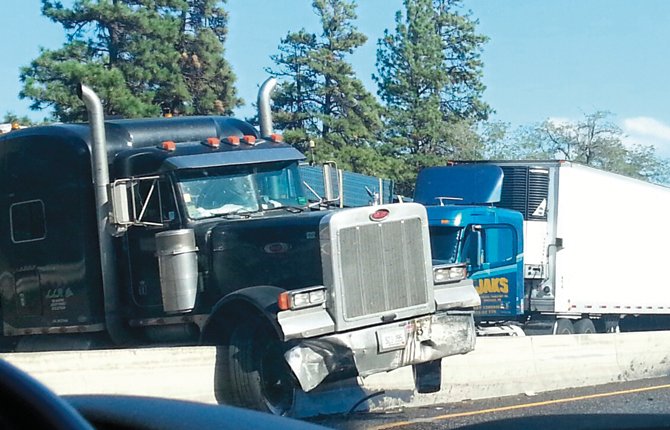 Crash blocks freeway
TWO WESTBOUND commercial trucks were driving westbound side-by-side at about 4:15 p.m. Monday, Aug. 26, when the truck in the left lane drifted into the right lane resulting in the collision, according to state police. The truck's driver lost control and the truck veered into the center divider, coming to rest on top of the divider, blocking both westbound lands and the left eastbound lane for several hours. No one was injured in the wreck. The photo at left was submitted by Shelby Lee Gilman, 10, making it eligible for The Dalles Chronicle summer youth photo contest. Deadline for the contest has been extended until Friday, Aug. 30. Photos may be submitted at The Chronicle office or via email at TDCphotos@thedalleschronicle.com.
Stories this photo appears in:

For the Record
Police, fire and hospital logs published Tuesday, August 27, 2013.