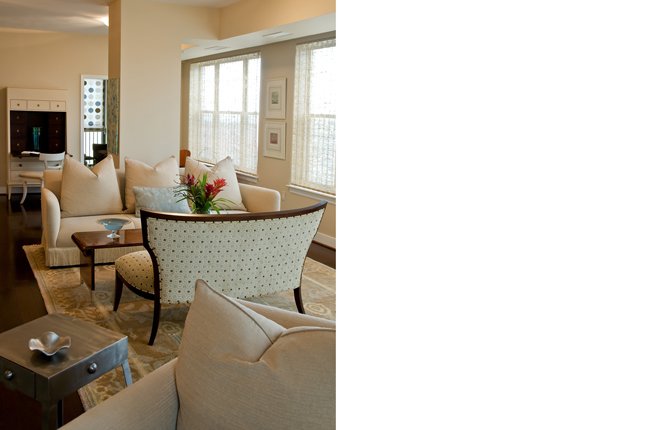 A TV room doubles as a guest bedroom, which seats four and sleeps two, in Bethesda, Md. Interior designer Wendy Danziger provided a sleep sofa, built-ins with storage and table to help overnight guests settle in. She also used a pocket door to save space and provide privacy. AP Photo/Courtesy Danziger Design, J.W. Smith Photography
Stories this photo appears in:

Multi-tasking rooms are vital
Washing clothes in the bedroom. Sending email from the laundry room. Busy Americans are demanding more from each room in the house, and spaces designed for multiple functions are popping up all over floor plans, design blogs and magazine spreads.