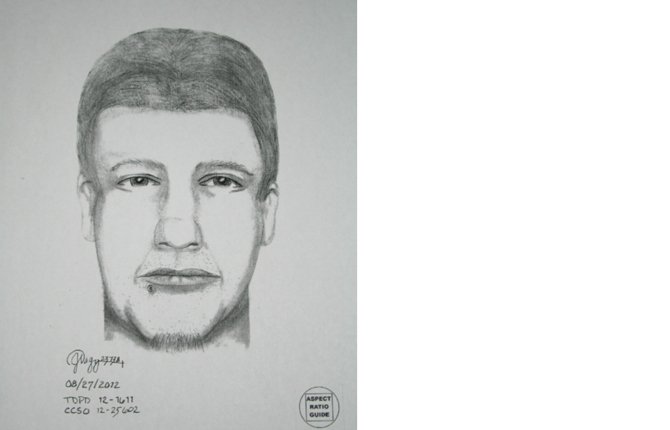 Artist drawing shows a person of interest in the killing of Scott Erlenbush.
Contributed
Stories this photo appears in:
To the editor: The family of Scott Erlenbush is facing the second anniversary of his brutal murder in just a few months. They miss him in all aspects of life. Scotty was an important part of his family. He was a son, husband, brother, father, stepfather, uncle and nephew.

A year after Scott Erlenbush was slain, police continue the hunt for his killer
More than a year has passed since the body of Scott Erlenbush, 46, was found Aug. 26, 2012, in the AmeriTitle parking lot downtown across West Second Street from the U.S. Post Office, and The Dalles police officers continue to actively work every week on the case.