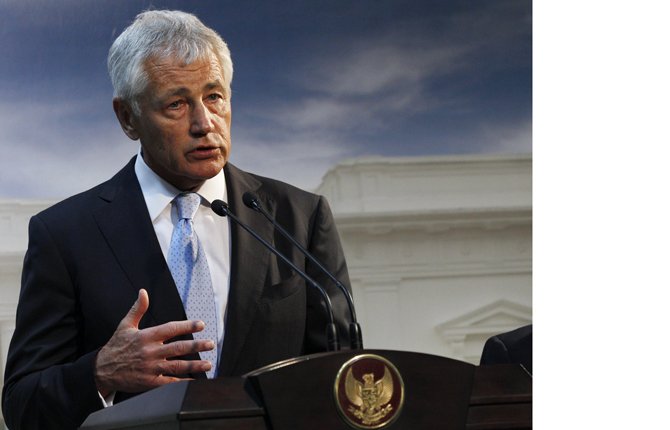 DEFENSE SECRETARY Chuck Hagel sajd Tuesday that U.S. forces are now ready to act on any order by President Barack Obama to strike Syria. The U.S. Navy has four destroyers in the eastern Mediterranean Sea positioned within range of targets inside Syria, as well as U.S. warplanes in the region, Hagel said in a televised interview.
AP Photo/Achmad Ibrahim
Stories this photo appears in:

Navy now has four destroyers within range
The U.S. military stands ready to strike Syria at once if President Barack Obama gives the order, Defense Secretary Chuck Hagel said Tuesday as the United States prepared to formally declare that chemical weapons had been used in the Syrian civil war.