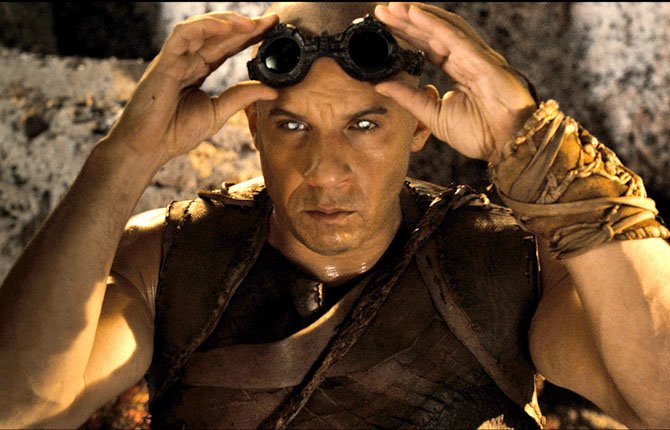 VIN DIESEL is shown in a scene from "Riddick." AP Photo/Universal Pictures
Stories this photo appears in:

Thump. Thump. That's the sound the golf cart makes each time it strikes the uneven pavement as it transports Vin Diesel across the Universal Studios backlot. He's traveling from his bungalow office to a screening room where "Riddick" crew members have gathered to watch the third installment of the sci-fi series starring the 46-year-old actor-producer as an extraterrestrial ex-con.