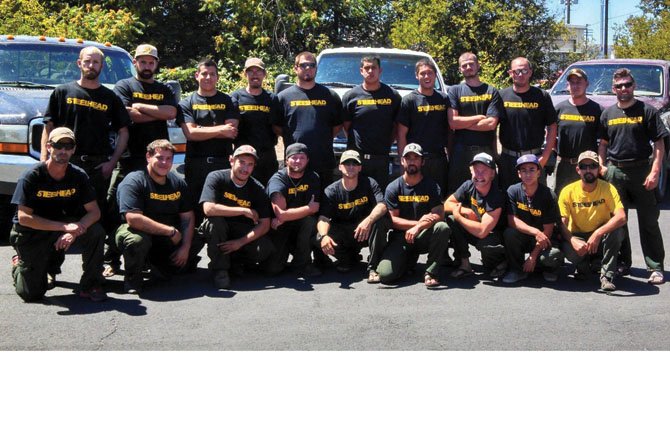 STEELHEAD ENTERPRISES firefighters based in The Dalles pose for their first dispatch earlier this summer, to the Box Springs fire near Prineville. Top row, left to right: Cody Pincock, Jacob Place, Matthew Hernandez, Robert Hines, Cody Smith, Jose Villegas, Mason Limmeroth, Seth Witherow, Donovan Cassady, Bobby Condit, Aaron Madore; bottom row: William Hansen, Christopher Carstens, Eduardo Barragan, James Brace, Jesse Cox, Alejandro Rodriguez, Brent Dugick, Juan Alvarado Cruz, Mahlcolm Mcdonald.
Contributed photo/Vicente Rodriguez

Stories this photo appears in:

Local crew is in its first fire-fighting year
Firefighters from all over the state and even Canada converged on The Dalles last week to help fight the Government Flats Fire Complex, but one fire crew had a bit of a head start.