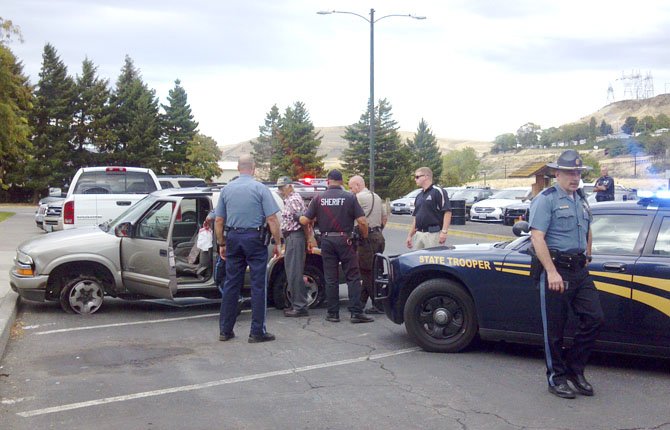 OSP TROOPERS and Wasco County Sheriff's Office deployed spike strips to stop a senior citizen who was traveling eastbound in a closed section of Interstate 84 during the investigation into a shooting (see top story). The man was told to turn back at Biggs Junction but failed to follow that directive and then reportedly attempted to elude police, which resulted in his arrest.
Stories this photo appears in:

Senior rammed OSP patrol car When an elderly Washington man headed into backed up oncoming freeway traffic, Sgt. Kaipo Raiser wasn't sure why he was doing it, but he was sure of the danger involved.