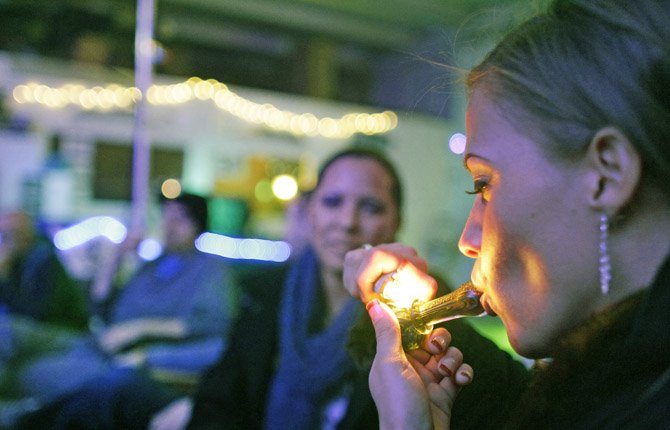 RACHEL SCHAEFER of Denver, Colo., smokes marijuana on the official opening night of Club 64, Dec. 31, 2012, a marijuana-specific social club, where a New Year's Eve party was held. According to new guidance being issued Aug. 29 to federal prosecutors across the country, the federal government will not make it a priority to block marijuana legalization in Colorado or Washington or close down recreational marijuana stores, so long as the stores abide by state regulations.
Stories this photo appears in:

Justice Dept. will allow WA, CO citizens to buy the drug SALEM — Despite 75 years of federal marijuana prohibition, the Justice Department said Thursday that states can let people use the drug, license people to grow it and even allow adults to stroll into stores and buy it — as long as the weed is kept away from kids, the black market and federal property.