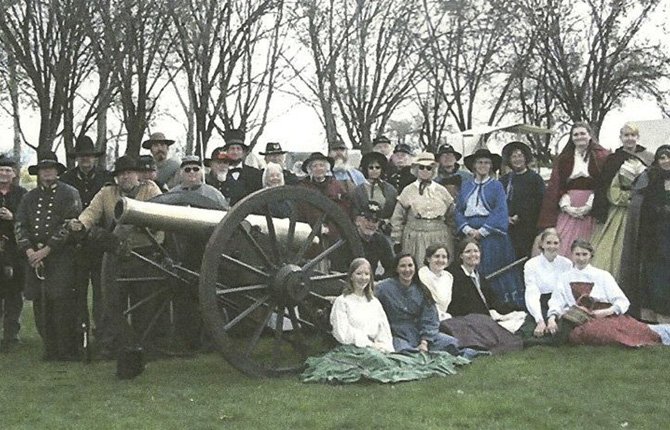 Fort Dalles Museum welcomes the Idaho Civil War Volunteers to a Civil War encampment on the grounds of Old Fort Dalles on Saturday and Sunday, Sept. 7 and 8, from 10 a.m. to 5 p.m. Activities will include Union and Confederate camps; artillery and cannon firing demonstrations; camp life of the average soldier; black powder musket drills; and an 1860s Union Gatling Gun. All ages are welcome. Fort Dalles Museum is located at 500 West 15th and Garrison. Admission to the event is free.
Stories this photo appears in:

VETERAN TOOLS: Google is inviting veterans to a training Friday, Sept. 6, on Free Google Tools for Veterans. The event runs from 4 to 6 p.m. at The Dalles Civic Auditorium, 323 E. Fourth St. The presentation focuses on tools designed to help veterans and their families transition into civilian life. Topics include planning for life after service, preparing for and looking for a new career, and finding employers looking to hire veterans. Refreshments will be served following the training. RSVP to kbowman@google.com.