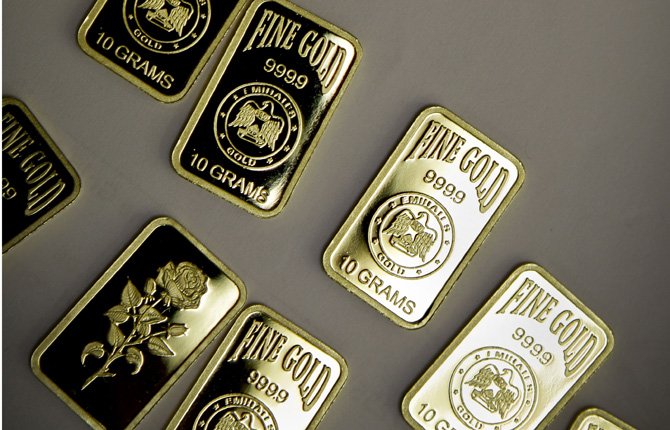 IN THIS Oct. 9, 2012, file photo, 10-gram gold bars with a purity of 999.9 that have been pressed and stamped with the "Emirates Gold" company logo, lie on display in Dubai, United Arab Emirates. Gold has surged 15 percent since sinking to $1,212 an ounce, its lowest level in almost three years, on June 27, 2013. A gain of 20 percent or more would put the metal back in a bull market.
Stories this photo appears in:

Gold is having a summer revival. The price of gold touched $1,420 an ounce this week, a three-and-a-half month high, as escalating tensions in the Middle East, volatile currency markets and renewed demand for jewelry in China and India pushed prices higher.