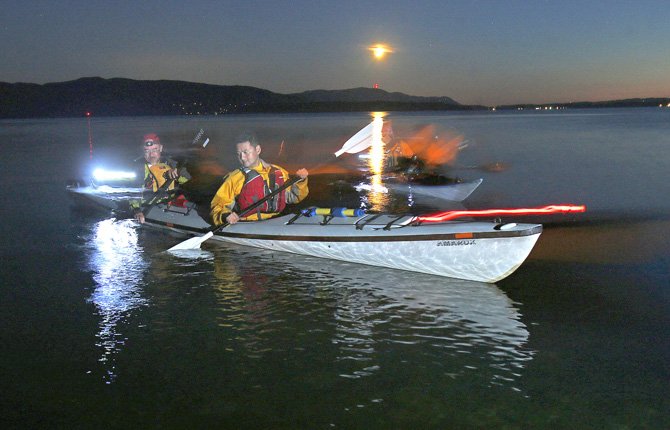 People take a guided adventure featuring the natural phenomenon on the Salish Sea near Bellingham Bay, Wash. The Salish Sea is prime territory to see microscopic plankton or dinoflagellates emit light, a chemical reaction that serves as their defense mechanism when disturbed.
Stories this photo appears in:

BELLINGHAM BAY, Wash. (AP) — Long summer evenings make for great post-dinner strolls in broad daylight, but they're hell if you want to watch Puget Sound and the Salish Sea glow and glitter. For that, you need pitch darkness. You need to wait hours after sunset.