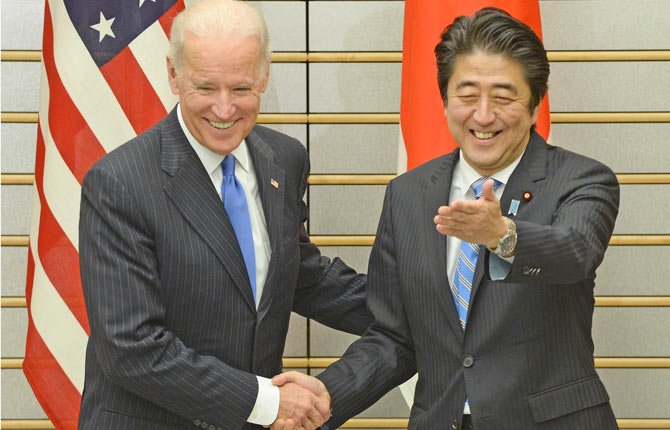 U.S. Vice President Joe Biden, left, is welcomed by Japanese Prime Minister Shinzo Abe prior to their talks at Abe's official residence in Tokyo Tuesday, Dec. 3. Biden, who is on the first leg of his three-nation Asian tour, met Abe, whose government is pressing the U.S. to more actively take Japan's side in an escalating dispute over China's new air defense zone above a set of contested islands in the East China Sea.
Stories this photo appears in:

TOKYO— Seeking to soothe an anxious ally, the U.S. voiced solidarity with Japan on Tuesday against China's claim to airspace over disputed islands, vowing not to tolerate the aggressive move as U.S. Vice President Joe Biden prepared to deliver that message personally to Beijing.