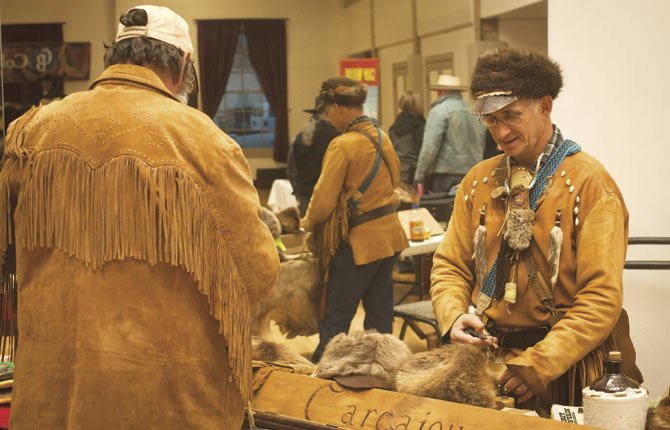 "Carcajou" Cliff Elliott of Odell shows off some of his fur hats, shooting bags and other handmade products during the annual Cowboy Gathering in The Dalles Saturday, Nov. 30 at the Civic Auditorium. His work can also be seen online at Etsy.com.
Stories this photo appears in:

Photo from the 2013 Cowboy Gathering.