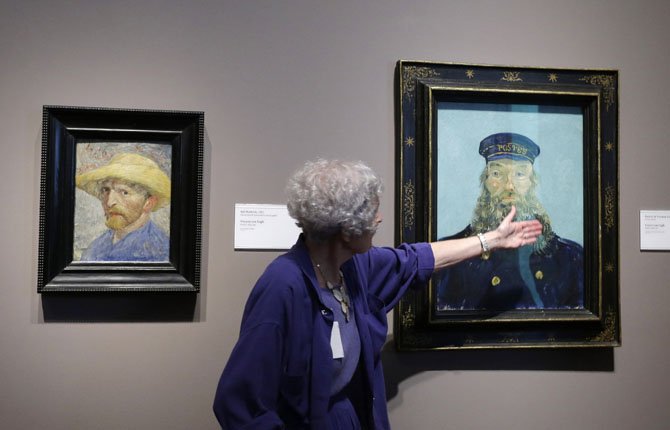 Detroit Institute of Arts docent Lea Schelke points out details in the Portrait of Postman Roulin by Van Gogh displayed at the museum in Detroit. A closer look at the DIA art collection now being appraised by Christie's. It's report to state-appointed emergency manager Kevyn Orr could come out by mid-December. It's looking more and more like that's what debtors want to go after.
AP Photo/Carlos Osorio, File
Stories this photo appears in:

DETROIT — City-bought works at the Detroit Institute of Arts have an estimated value roughly between $450 million and $870 million, according to an appraisal conducted by New York auction house Christie's.