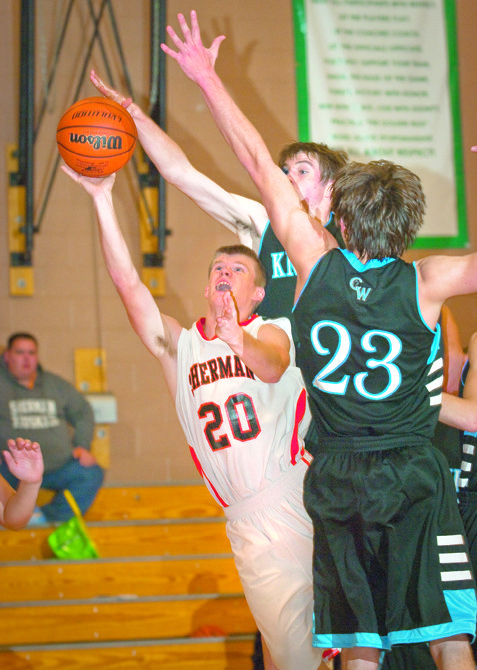 SHERMAN point guard Nick Coleman (left) dips under a pair of defenders in a boy's basketball game in Moro. Coleman headlines a Husky group that will showcase five freshmen and three sophomores for new coach Bill Blevins. Mark B. Gibson photo
Stories this photo appears in:

New coach Bill Blevins brings new philosophy and breeds new hope for Sherman High
Sherman's first-year head coach Bill Blevins is bringing in an intriguing new change to the Husky basketball program with hopes of getting this group back to the successful run it had in year's past.