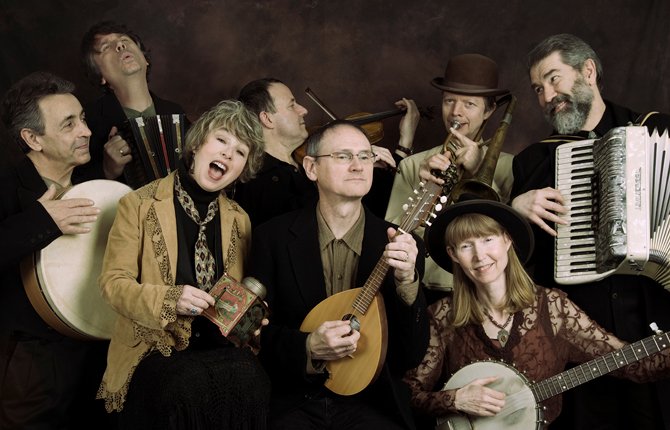 THE TRAIL BAND makes its 20th anniversary Christmas appearance at The Dalles Civic Auditorium theater Monday, Dec. 9, at 7 p.m. Tickets for the benefit concert are available at Klindt's Booksellers and Columbia River Music. Doors open at 6 p.m. For the first time, the Trail Band will do a medley of five selections form "The Nutcracker." New songs also include "Away in the Manger," "I Saw Three Ships," "It Must Be Santa," "Winter Wonderland" and an Andrew Sisters-inspired version of "Santa Man." Special guest singer-guitarist Stephanie Schneiderman will join the Trail Band in only its The Dalles and Portland performances. Since her solo career began with a coveted spot at Lilith Fair, Schneiderman has earned extensive Northwest radio play, a devout following and multiple appearances with some of the nation's top touring acts including Aimee Mann, Hall & Oates, Heart, Train, Pat Benatar, Chicago and more. Scott Parker will also appear as Harold and The Grinch. Contributed photo
Stories this photo appears in:
A Trail Band Christmas comes to The Dalles with special guests for the band's 20th anniversary.