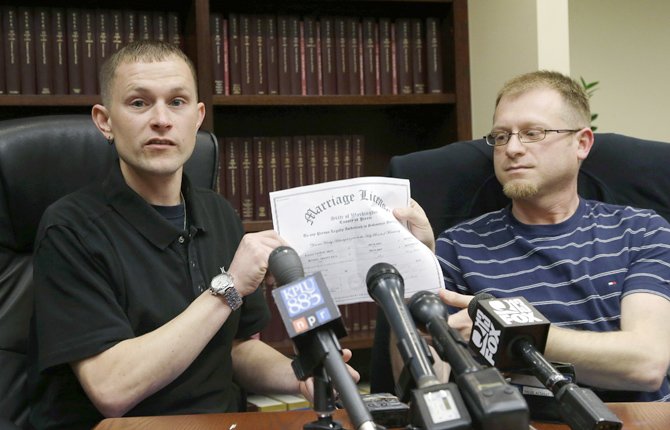 MICHAEL AND Eli Hall, right, hold their marriage license certificate, Tuesday, Dec. 3, 2013 as they talk to reporters in Seattle. Michael Hall, a locomotive engineer, is suing BNSF Railway, saying his husband Eli has repeatedly been denied health benefits even though gay marriage is legal in Washington state. AP Photo/Ted S. Warren
Stories this photo appears in:

BNSF grants benefits to end engineer suit
SEATTLE — A day after being sued by legally married, gay engineers, the nation's largest freight rail carriers announced they will provide health care benefits to the same-sex spouses of their employees.